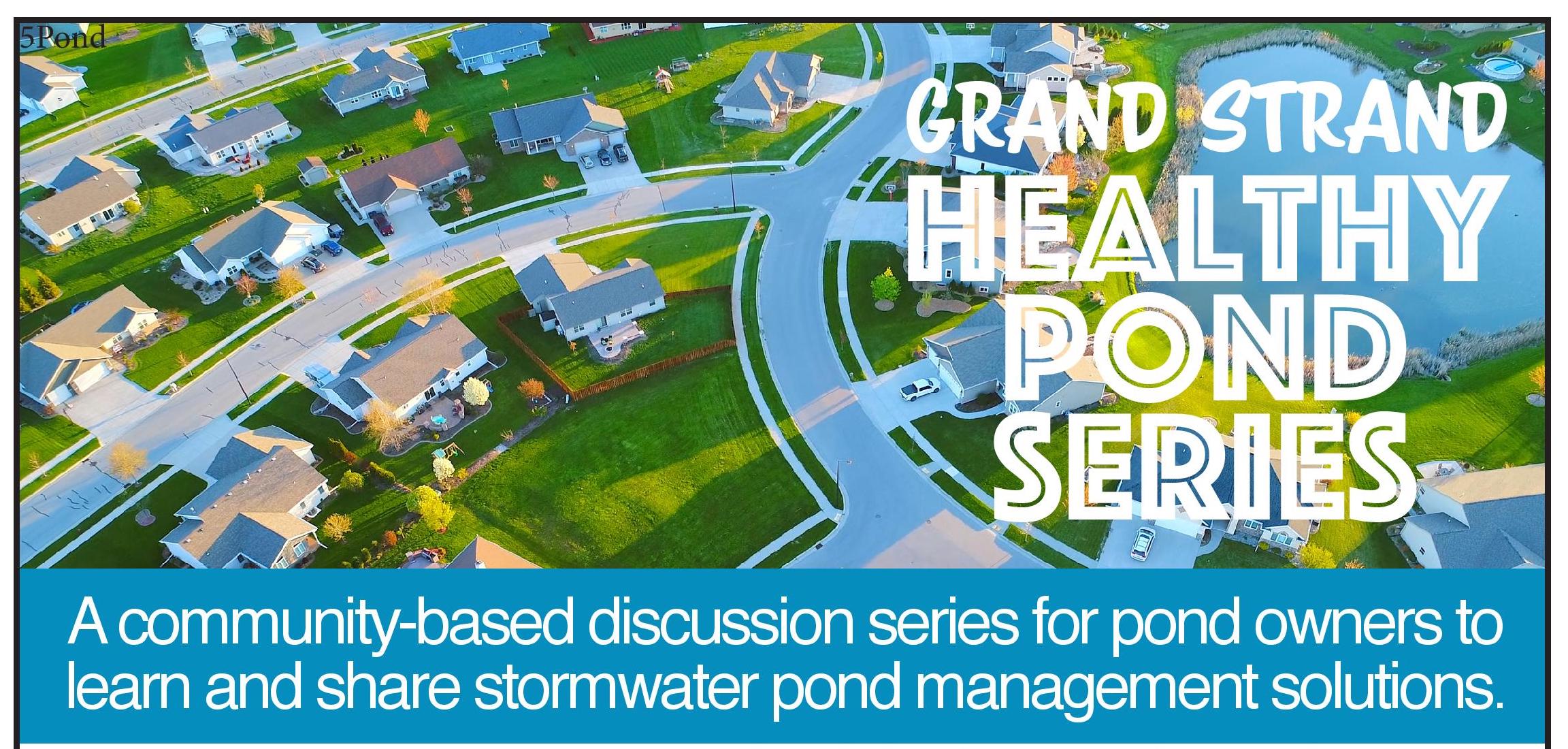 Date
March 23, 2022
Expired!
Grand Strand Healthy Pond Series: Fountains, Aeration, and Circulation
Program Update – due to the likelihood of thunderstorms, this event is now virtual. Register here for the virtual workshop on Zoom: https://us02web.zoom.us/meeting/register/tZ0udu-grDopGdFeiP8VPtXX-dNzuag3YKAi
---
The Healthy Pond Series is a community-based discussion series for pond owners to learn and share stormwater pond management solutions. This workshop will provide an introduction to pond aeration, circulation, and fountains. Participants will gain an overview of the biological and physical processes that cause stratification and turnover in ponds. This session will be held at the Kimbel Lodge pond shelter and will include hands-on demonstrations of aeration concepts at Kimbel Pond. Speakers will explain options and best practices to improve pond aeration and circulation. This session is intended for pond owners in the Grand Strand area (Horry and Georgetown Counties). The Healthy Pond Series is hosted by the North Inlet – Winyah Bay NERR, Clemson Cooperative Extension and the South Carolina Sea Grant Consortium.
Who should attend: HOA representatives, pond owners, pond management professionals
Cost: FREE
Please feel free to share this announcement with colleagues or community members that may be interested.
Questions? Contact: Maeve Snyder at (843) 904 – 9034 or msnyder@baruch.sc.edu