Stewardship at the NI-WB NERR integrates research, monitoring, education, coastal training, and resource management to provide long-term protection for the natural resources within the reserve and within the watershed community. Urban development, invasive species, habitat loss, resource use, climate change and sea level rise are priority issues that pose significant threats to reserve resources. The measures necessary to meet these stewardship challenges range in complexity and feasibility from short-term, immediate action projects, to long-term monitoring programs and projects to slowly integrate new concepts and practices into estuarine conservation.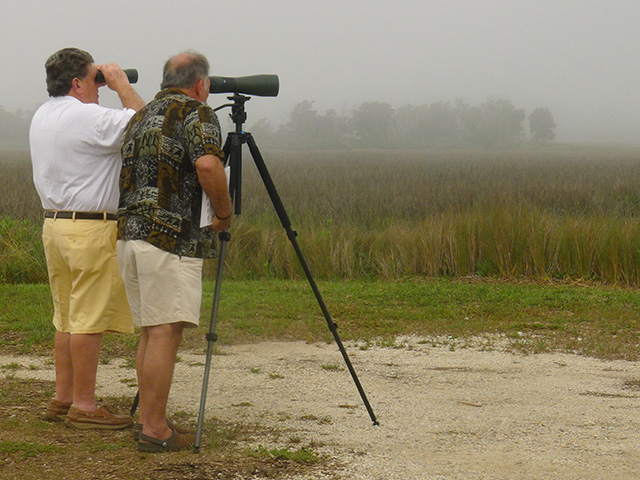 Community Science and Volunteer Projects
Identify plankton, count birds, or help keep our marshes clean. The Reserve engages community members in research and education projects that promote stewardship and understanding of our coastal ecosystems.
The local community must be an active part of the stewardship of our coastal resources. The 12-week Winyah Master Naturalist Course provides training opportunities for community members to develop the skills necessary to become active volunteer stewards of coastal South Carolina habitats.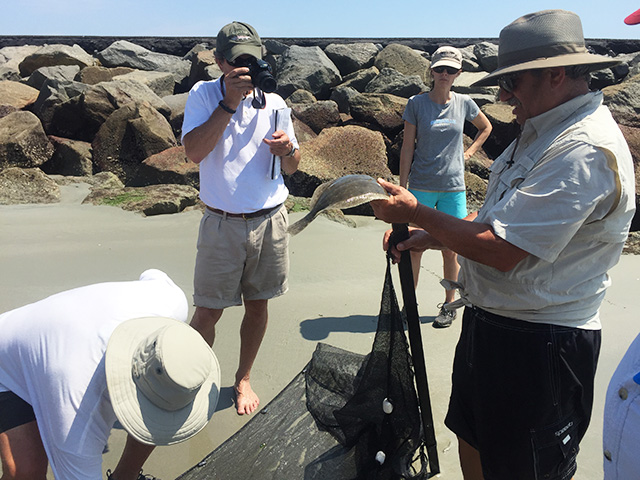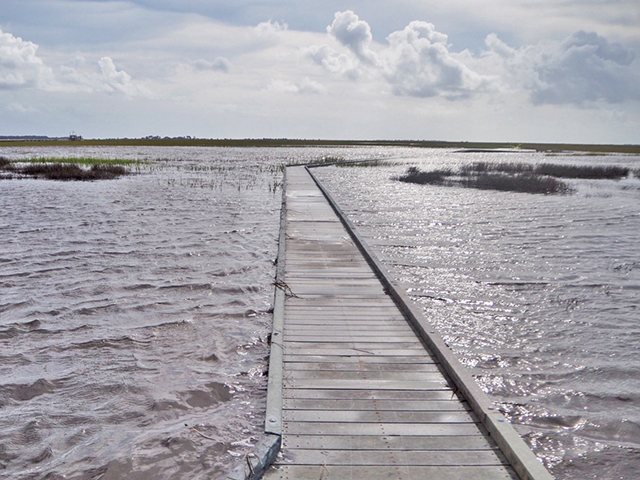 Climate Change and Adaptation
Climate change and associated sea level rise will change habitats as temperature, precipitation, and tidal flooding are affected. Saving critical habitats will require and adaptive responses to a changing landscape.
Species Monitoring and Habitat Protection
The beaches, marshes, mud flats found and tidal creeks in North Inlet and Winyah Bay provide critical feeding, hiding, resting, and nesting areas for birds, turtles and fish. The Reserve works with partners to protect these habitats and monitor populations of species of concern.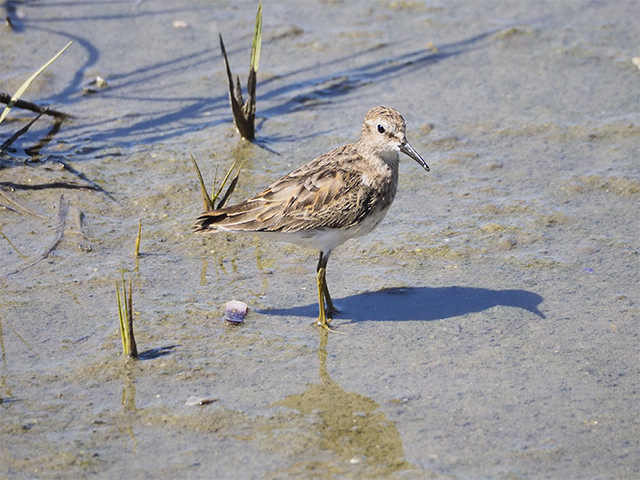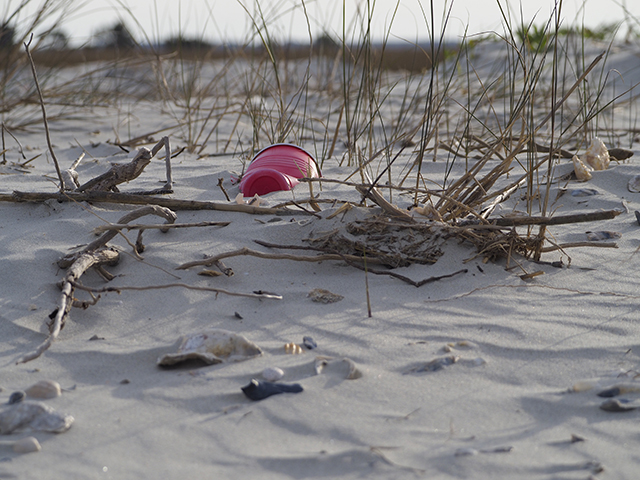 Marine Debris Education and Prevention
Marine debris one of the most widespread, and preventable pollution problems facing our coasts. The Reserve promotes prevention through education, organizes roadside and marsh clean-ups, and monitors debris in the marshes of North Inlet.