The Reserve's research and monitoring activities are structured to address local-scale coastal priority issues, while also addressing nationally significant research and resource management needs. Environmental monitoring has been a national priority of the NERRS since its inception and is a primary mechanism for assessing impacts of climate change and other human-induced stressors on the coastal zone.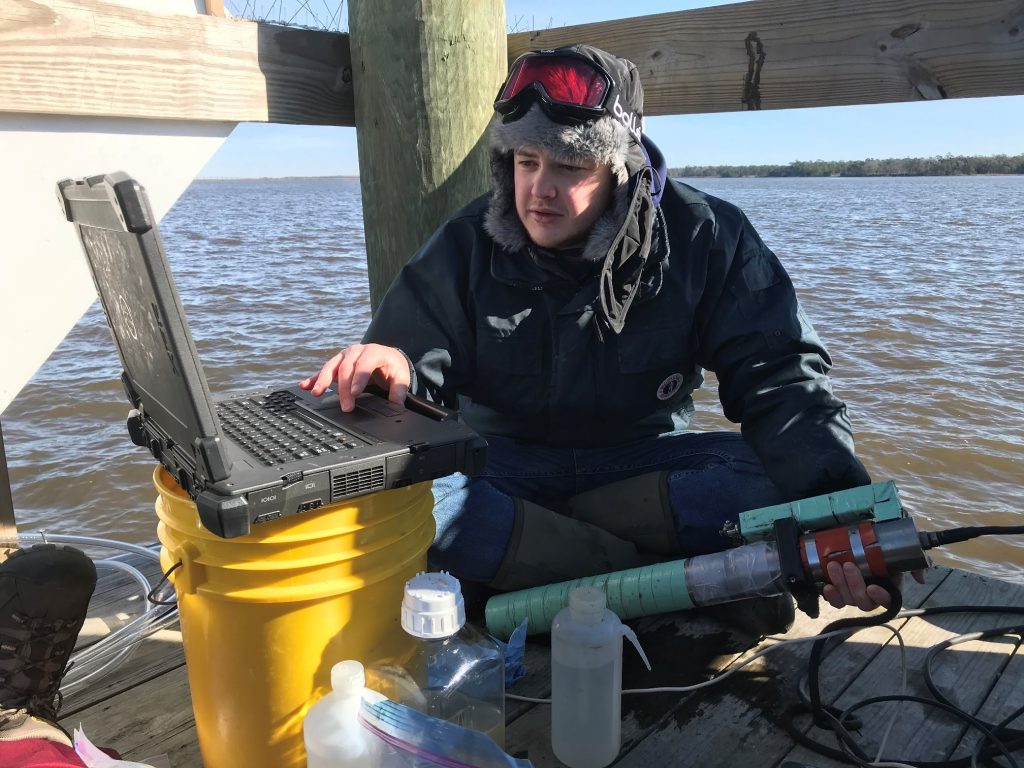 Environmental Monitoring and Real-Time Data
The National Estuarine Research Reserve System established its System-Wide Monitoring Program (SWMP) in 1995 to track short-term variability and long-term changes in the environmental and ecological characteristics of estuarine ecosystems. This information improves our fundamental understanding of estuarine ecology and is essential for effective coastal zone management.
Salt Marsh Response to Sea Level Rise
A long-term project is assessing the effects of rising sea level on the spatial dynamics of salt marsh vegetation communities of North Inlet. This information is critical to predicting the ability of marsh communities to migrate inland in the face of accelerated rates of sea level rise due to global warming.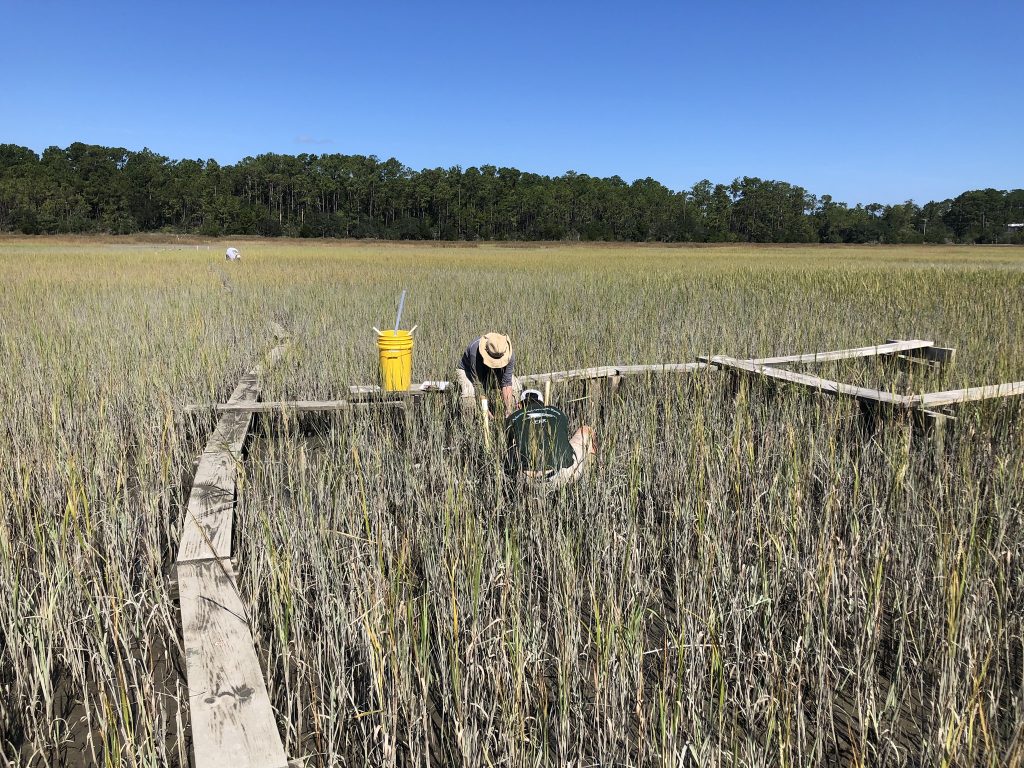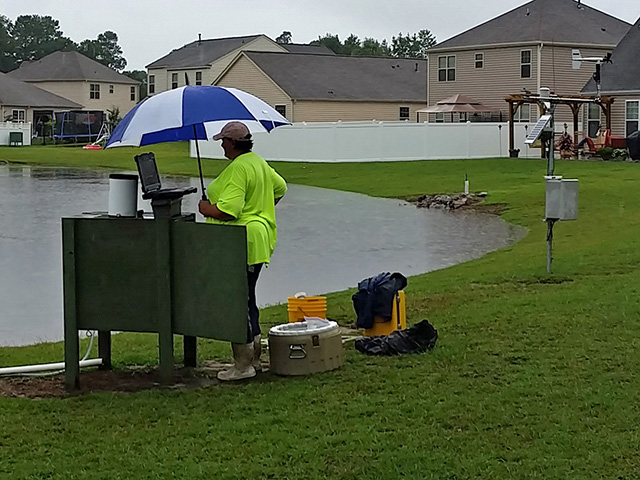 Stormwater Ponds and Coastal Water Quality
Stormwater ponds are the most common means of managing stormwater runoff in coastal South Carolina. Understanding how these ponds affect the transport of nutrients, organic matter, and other pollutants to the coastal zone is essential for effectively managing coastal water quality and thus a key research priority for the Reserve.
Role of Stormwater in Contributing to Oxygen Impairment in the Coastal Zone
The occurrence of low dissolved oxygen is a leading cause of water quality impairment in the coastal zone of South Carolina. Current reserve research is investigating the role of runoff from different land uses and stormwater control measures in contributing to oxygen impairment, with the goal of helping stormwater managers address continued oxygen declines in Winyah Bay's watershed and improve future management practices.