Role of Stormwater in Contributing to oxygen impairment in coastal waters
The presence of a sufficient minimum concentration of dissolved oxygen (DO) is a fundamental requirement necessary to sustain aquatic life in coastal waters. The occurrence of low DO is the number one cause of impairment with respect to the ability of waters to support aquatic life use in South Carolina's coastal zone, representing 48% of all Section §303(d) listings for Aquatic Life Use impairment in SC's eight coastal counties.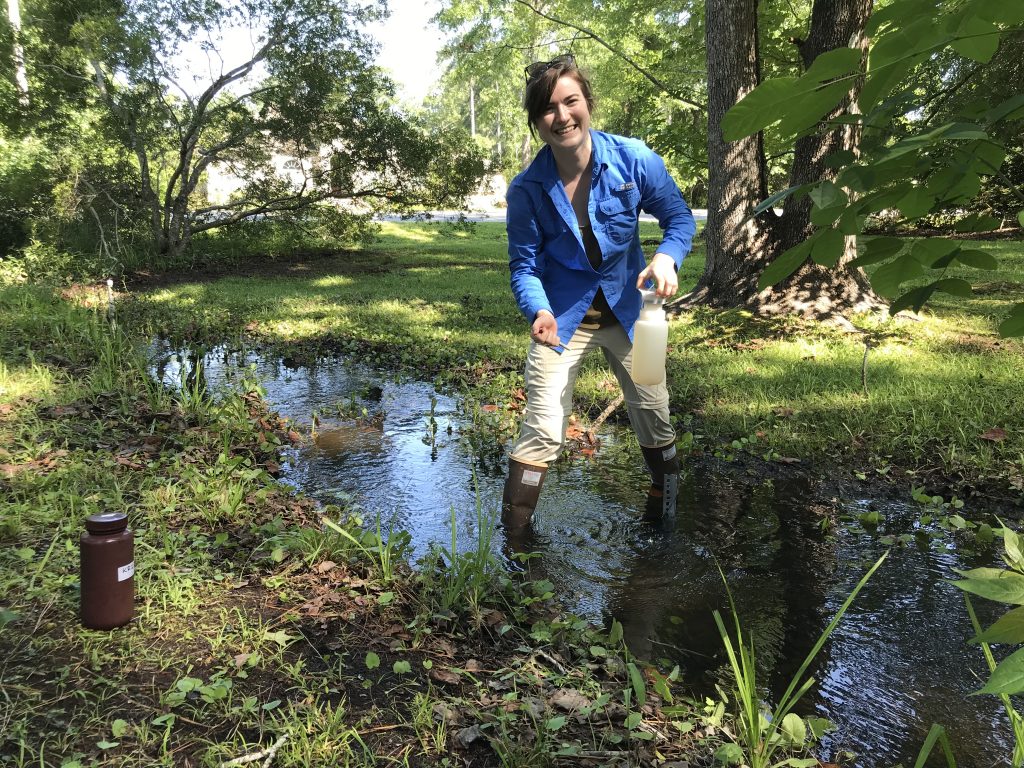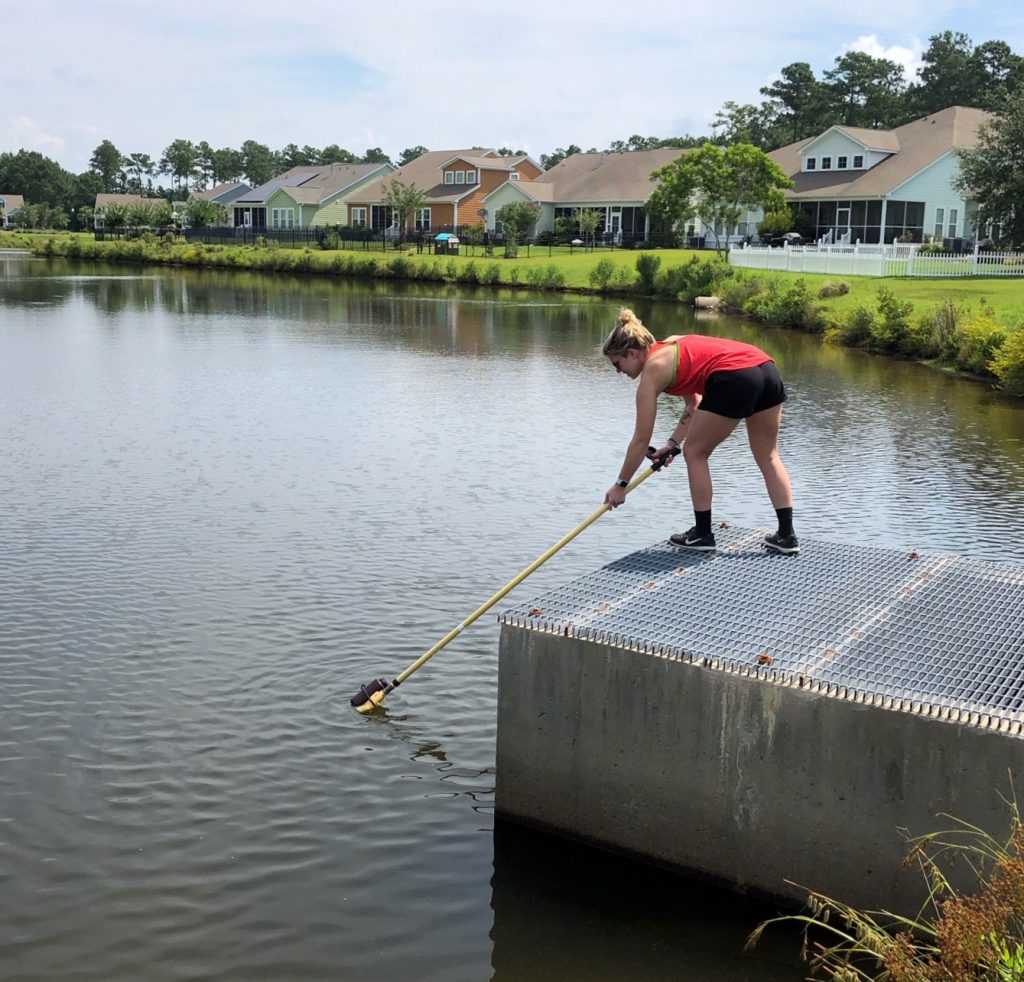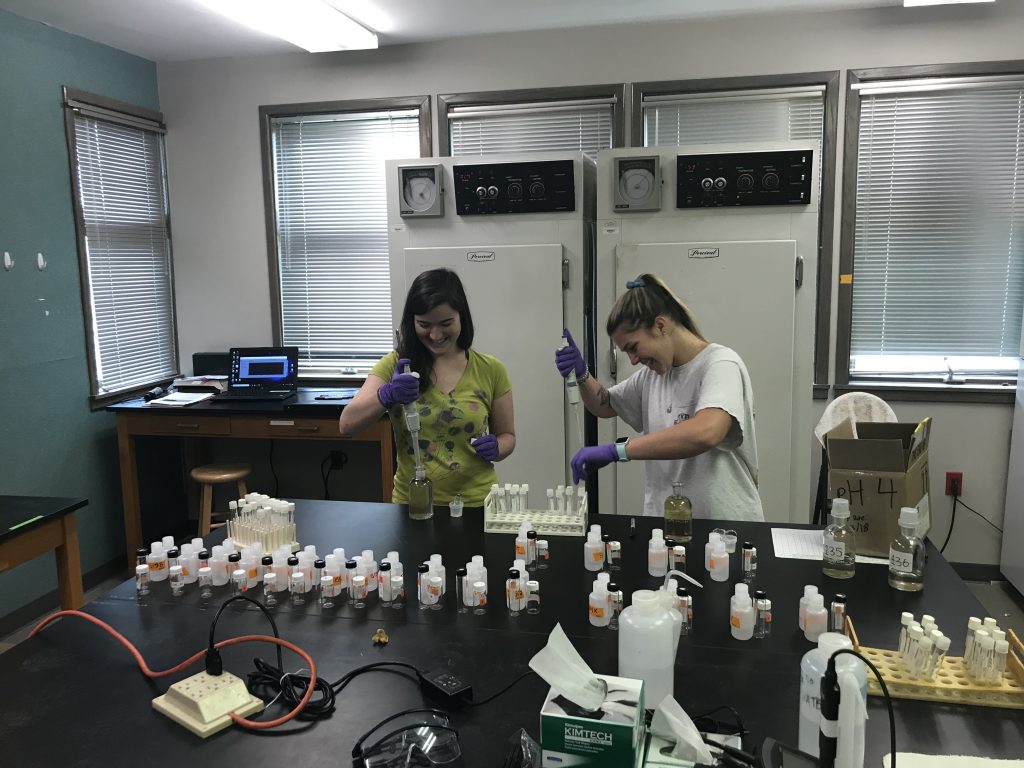 Maintaining sufficient DO in the state's coastal waters requires managing anthropogenic discharges of oxygen demanding substances. The operational measure of oxygen demanding substances is the determination of five-day Biochemical Oxygen Demand (BOD5).  The overall goal of the proposed research is to provide quantitative estimates of nonpoint source BOD as a function of land-use and stormwater management practices to inform improved stormwater management and TMDL development for coastal waters impacted by low dissolved oxygen. Addressing this goal will involve:
Quantifying BOD5 in stormwater runoff originating from first-order catchments that span the range of natural to highly developed (as defined by land cover, degree of development density, and % impervious cover) as well as from the outfalls of common stormwater management conveyances and best management practices (e.g., ponds, constructed wetlands, etc.)
Resolving time-course degradation kinetics during BOD incubations so as to define the relationship between BOD5 measures and Ultimate Oxygen Demand (BODu) for key terrestrial source waters
Incorporating research findings into technical recommendations for considering the role of land use and stormwater management practices on BOD5 loading to coastal receiving waters and disseminate to state agencies, county and municipal stormwater managers, and the broader scientific community.
Sign Up for the latest news and events
Find out what's going on at the Reserve with our monthly e-news letter.
Latest Research Program News

Storm Stories use Data to Communicate Hurricane Impacts Storm Stories was developed through a NERR Science Collaborative Transfer Grant. The past several years of extreme
Read More »
Robert Dunn
Research Coordinator
843-904-9026
robert@baruch.sc.edu