Stormwater Ponds and Coastal Water Quality
The expansion of impervious surfaces, such as rooftops, roads, etc, that accompany coastal development results in larger runoff volumes and higher peak flows from rain events.  This excess runoff, or stormwater, if improperly managed, can serve as a transport mechanism for nutrients, sediment and contaminants that accumulate in urban and suburban landscapes.  Stormwater ponds (or, more technically, wet detention basins) are the most common structural control measure used for managing stormwater runoff in coastal South Carolina.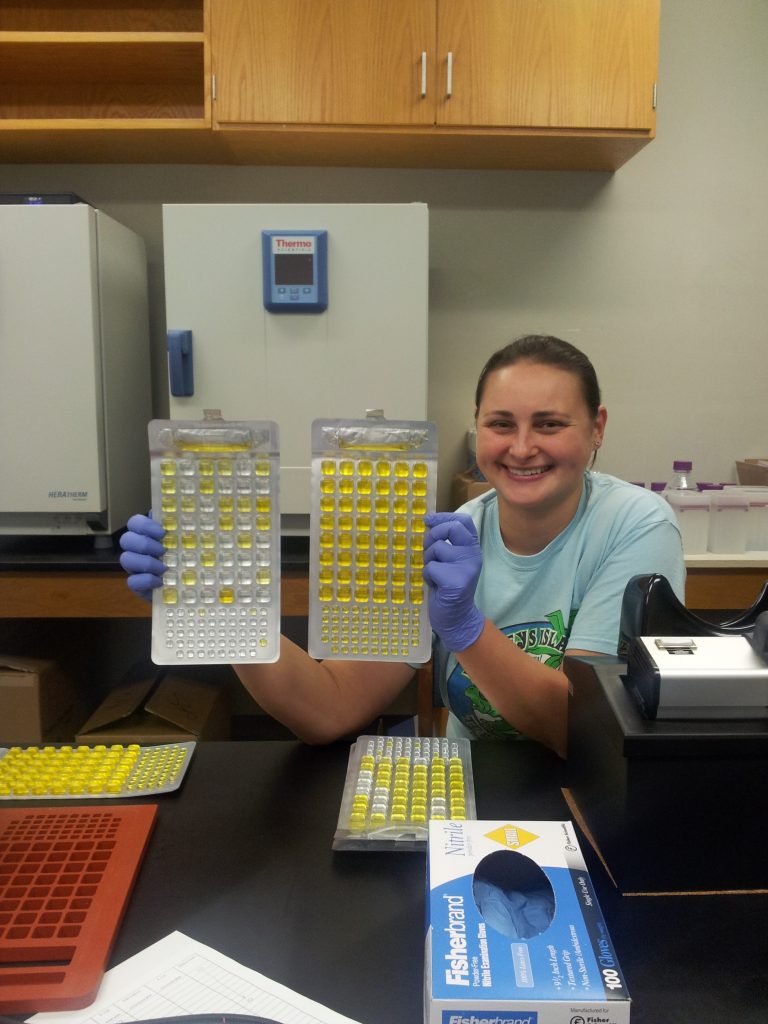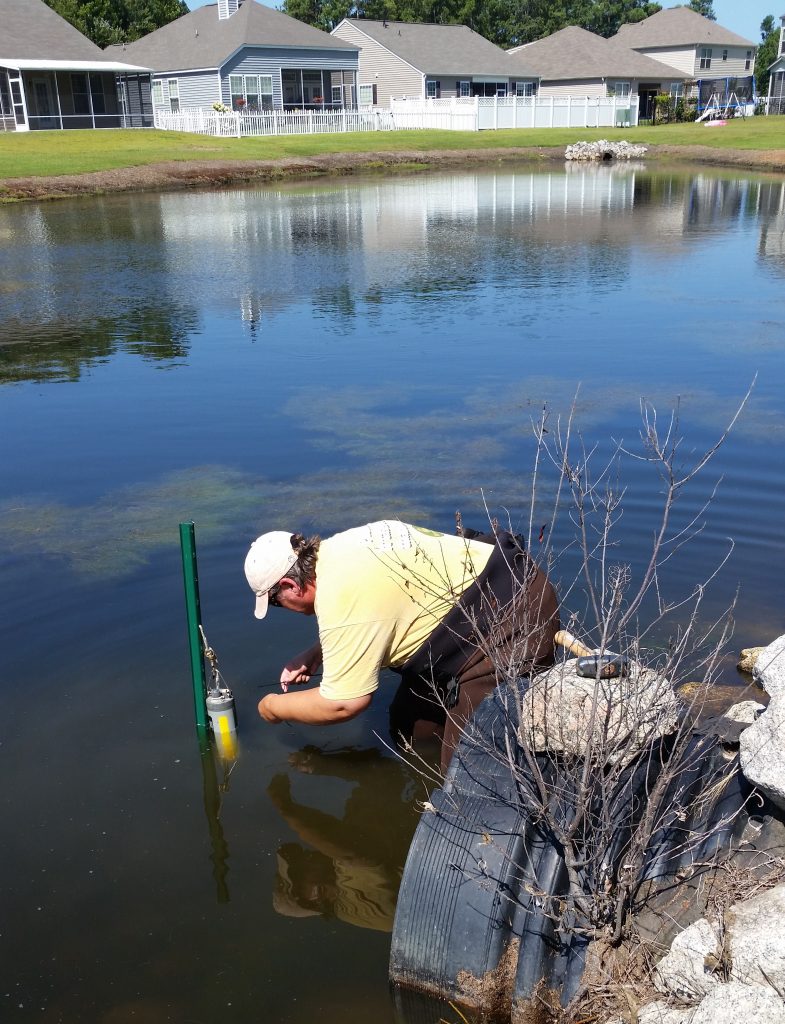 Stormwater ponds are engineered to capture and detain a substantial portion of the hydrologic flow from developed land before being discharged into downstream receiving waters.  As a result, these ponds also increase the residence time of surface water on the developed landscape.  Since there are almost no naturally occurring permanent ponds or lakes in the southern coastal plain, stormwater ponds represent a relatively new, unique and increasingly common feature of the coastal landscape.  The altered hydrology associated with this proliferation of stormwater ponds affects the transport and transformations of nutrients, organic matter and other pollutants and thus has significant consequences (positive and negative) for water quality and ecological conditions in South Carolina's coastal zone.
Specific research projects on this topic have included:
The creation of a geospatial inventory of ponds within the eight coastal counties of South Carolina. Conducted with partners from SC DNR.  Results reveal there are over 21,000 created ponds in coastal SC.  Of this, over 9,000 were determined to be associated with coastal development thus created specifically as stormwater ponds. 
A comprehensive survey of stormwater ponds to assess variability in nutrient and water quality conditions among ponds. Results demonstrate that pond nutrient levels increases (and overall water quality conditions decrease) with increasing development density in their surrounding landscape, especially for phosphorus, but that individual behaviors within those landscapes can play a large role in pond water quality. 
An assessment of how nutrient input controls algal (phytoplankton) growth in stormwater ponds. Results indicate that, despite being freshwater ecosystems with low nitrogen to phosphorus ratios, algal growth in ponds was most often stimulated by nitrogen additions, suggesting the importance of managing nitrogen use and runoff in the surrounding landscape.
An evaluation of stormwater pond pollutant removal efficiency. Conducted with partners from Coastal Carolina University. Results suggest ponds are more effective at removing particle-associated pollutants (sediments, phosphorus, and bacterial pathogens) than dissolved pollutants (nitrogen).
An evaluation of sedimentation rates in stormwater ponds. Conducted with partners from University of South Carolina.  Results suggest sedimentation rates (ranging from 0.05 – 0.5 cm per year) are directly related to the percentage of impervious surface in surrounding landscape. Most of the sediments responsible for pond infilling are from the landscape, rather than from algal growth within the ponds, indicating the importance of minimizing sediment erosion and transport of landscaping waste into ponds.
Sign Up for the latest news and events
Find out what's going on at the Reserve with our monthly e-news letter.
Latest Research Program News

Storm Stories use Data to Communicate Hurricane Impacts Storm Stories was developed through a NERR Science Collaborative Transfer Grant. The past several years of extreme
Read More »
Robert Dunn
Research Coordinator
843-904-9026
robert@baruch.sc.edu