Marine Debris Research and Prevention
Education, Clean Up Events and Montoring.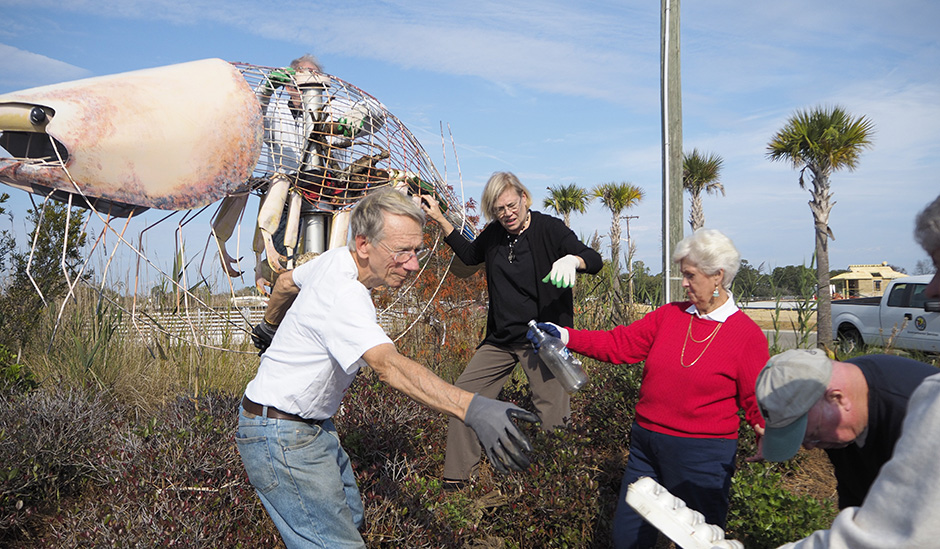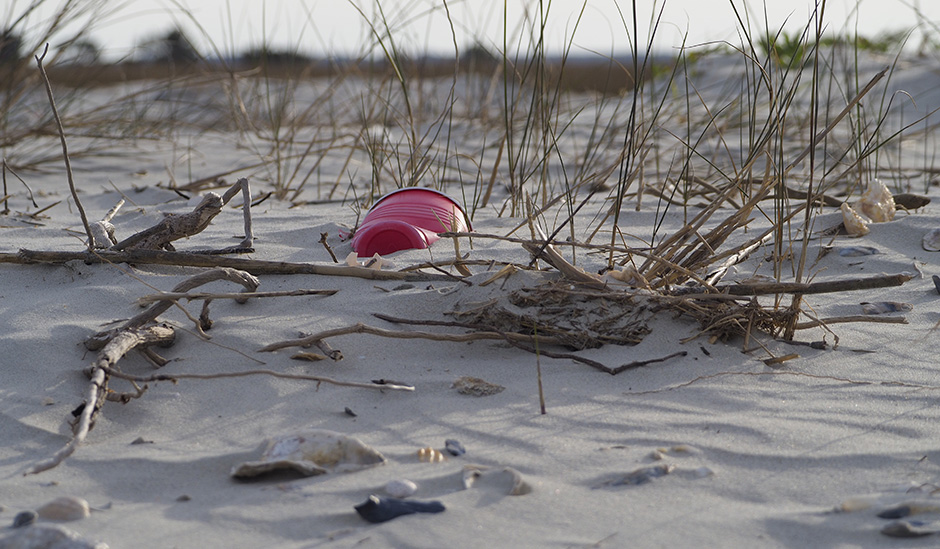 Prevention through Education
Marine debris one of the most widespread, and preventable pollution problems facing our coasts and waterways. Persistent solid materials, like plastics, metals, rubber, paper, textiles, derelict fishing gear, and vessels, that end up intentionally or unintentionally in our coastal waters threaten our environment, navigation safety, the economy, and human health and safety. The reserve recently installed two sculptures that demonstrate the types of debris found in marshes and on local beaches. A red drum, located at the Hobcaw Barony Discovery Center, and a white shrimp, located at the boat landing at East bay Park, were filled with items collected by volunteers during clean-up events. Items found included beverage cans, plastic bottles, beach toys, shoe soles, sunglasses, fishing rods and line, bait containers, and Mylar balloons. Visitors are encouraged to take a picture with a pledge card at each sculpture and post it to social media with #trashfreeniwb.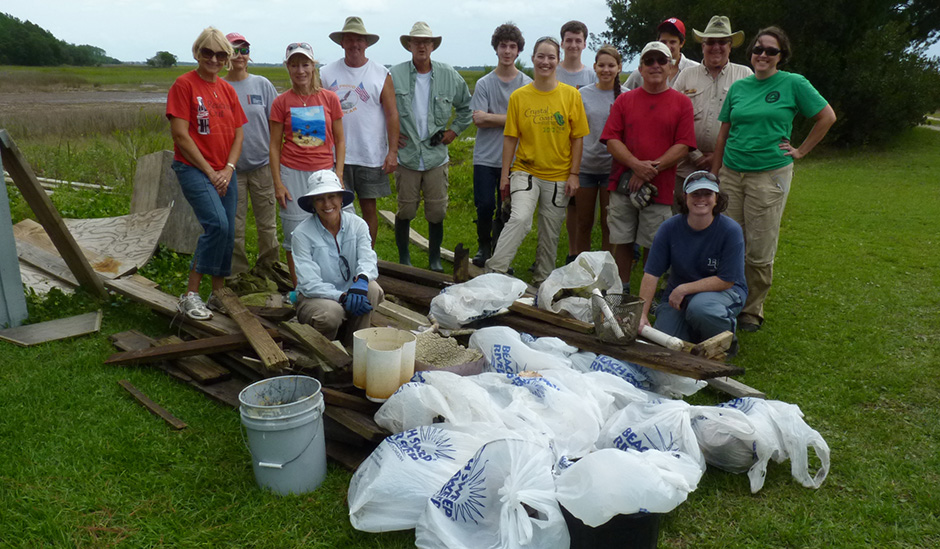 Trash that accumulates along our roadsides and bridges will eventually end up in North Inlet and Winyah Bay. The North Inlet Clean Team is a volunteer group that periodically does roadside cleanups at the entrance to Hobcaw Barony. The Reserve also participates in the International Coastal Cleanup, a worldwide volunteer effort to collect and document the trash littering their coastline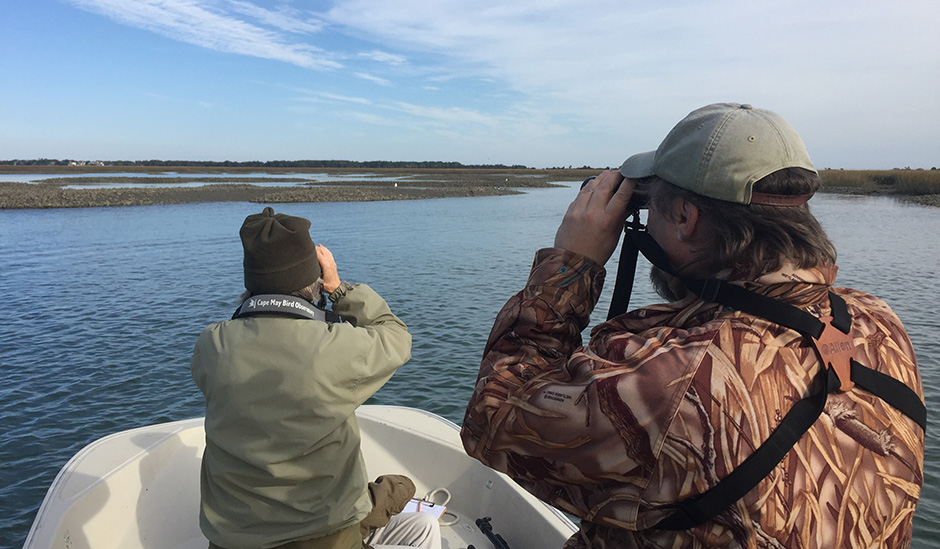 Lost fishing gear, such as crab pots or trawl gear, have proven to be extremely dangerous to diamondback terrapins and sea turtles.
Please report sightings of abandoned traps or fishing gear to us.
How can I help keep trash out of our marshes, waterways and off our beaches?
Bring your own bags shopping. Plastic bags are among the top items of debris found in coastal clean-ups.
Carry a re-usable water bottle. Fewer than 1 in 6 plastic bottles get recycled, the rest end up in landfills or as litter.
Skip the straw. Over 6 million straws have been removed from beaches during annual clean-up events over the last 25 years.
Avoid Styrofoam. Styrofoam resists breaking down by sunlight, meaning it can last in the environment forever.
Remember to take your toys. Lost pails, shovels, fishing rods and nets can trap or injure wildlife.
Participate in a clean-up event.
Upcoming Stewardship Program Events
Sign Up for the latest news and events
Find out what's going on at the Reserve with our monthly e-news letter.
Stewardship Program Pages
Latest Stewardship Program News

Over the last year, volunteers worked more than 130 hours over four clean-up events that were a partnership of the North Inlet Reserve, Keep it
Read More »
Stewardship Program Contact
Jennifer Plunket
Stewardship Coordinator
843-904-9033
jen@baruch.sc.edu