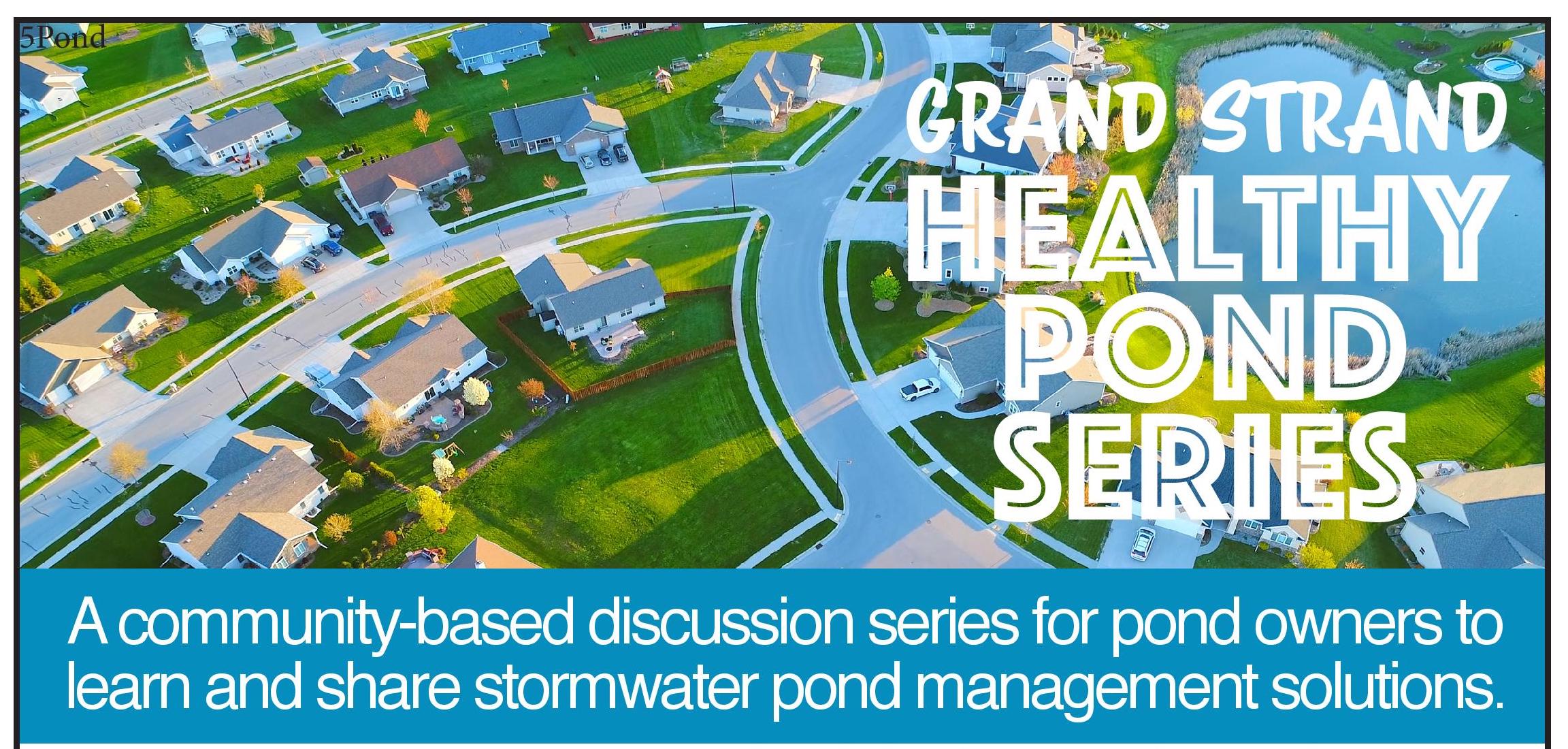 Date
December 1, 2020
Expired!
Grand Strand Healthy Pond Series
Session Topic: Aquatic Plant Management
Best practices for maintaining a healthy, functional pond ecosystem
The Healthy Pond Series is a community-based discussion series for pond owners to learn and share stormwater pond management solutions. This virtual session will discuss aquatic plant management. Participants will gain an overview of aquatic vegetation in pond ecosystems, learn the principles of Integrated Plant Management, and interact with a panel of pond management professionals. This session is intended for pond owners in the Grand Strand area (Horry and Georgetown Counties).
You will receive Zoom webinar access details in your confirmation email. Please contact Maeve Snyder at msnyder@baruch.sc.edu if you have questions about webinar access. This event will be useful to anyone who owns or manages a stormwater pond. Please feel free to invite your HOA board, property management company or anyone else who might be interested.
For more information, see the Event Flyer
This is a FREE event. Spaces are limited; registration is required. 
Register here: https://www.eventbrite.com/e/grand-strand-healthy-pond-series-aquatic-plant-management-tickets-125614186413