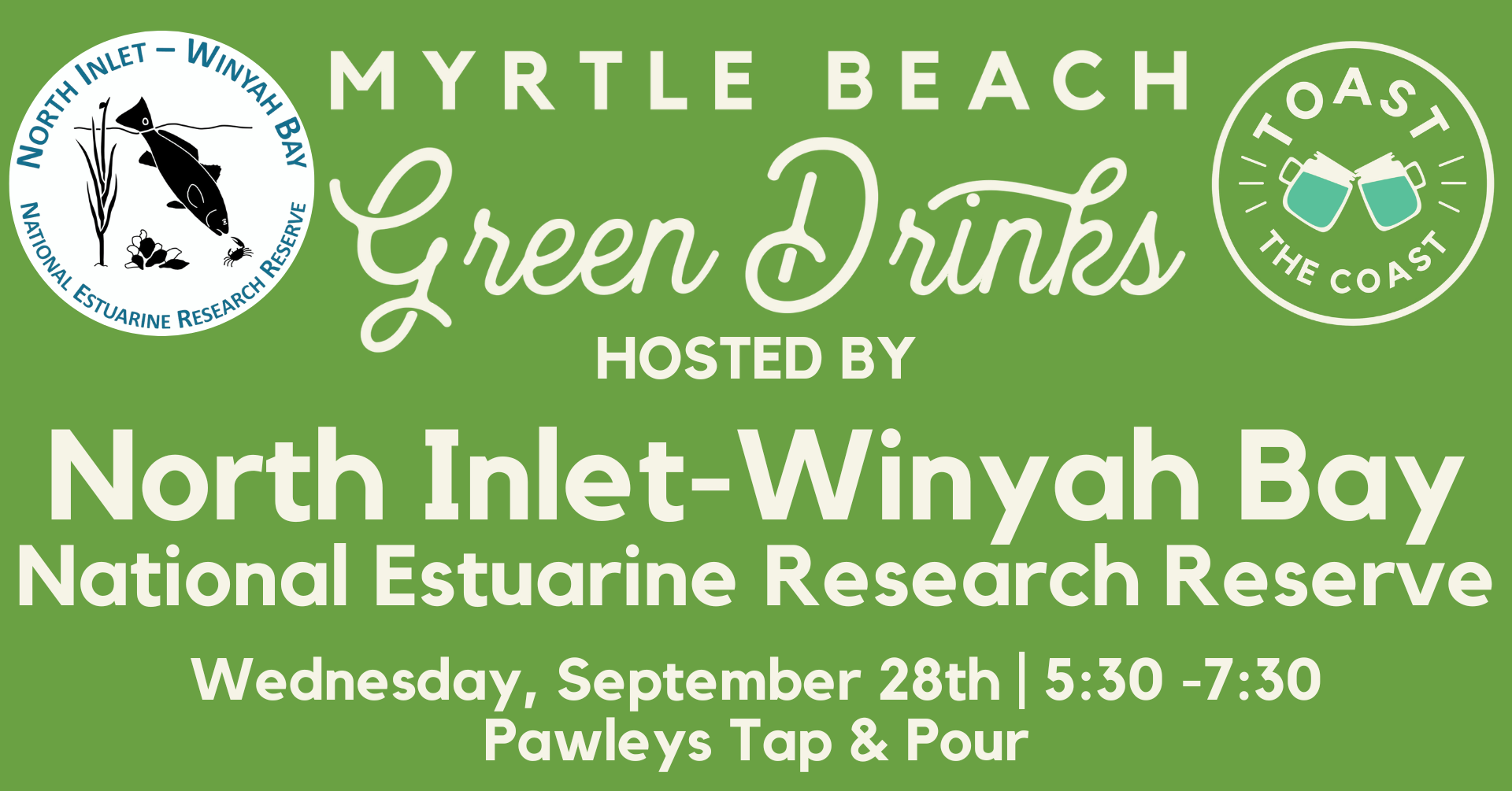 Date
September 28, 2022
Expired!
Myrtle Beach Green Drinks hosted by NI-WB NERR
Myrtle Beach Green Drinks is a monthly happy hour series hosted by local organizations who are providing solutions to environmental concerns. Enjoy some socialization, education, and networking.
September's host is the North Inlet-Winyah Bay National Estuarine Research Reserve. The North Inlet-Winyah Bay (NIWB) NERR was established in 1992 as a partnership between National Oceanic and Atmospheric Administration (NOAA) and the University of South Carolina's Belle W. Baruch Institute for Marine and Coastal Sciences. It is one of 29 Estuarine Research Reserves around the coastal United States dedicated to conservation, research, education and stewardship in America's estuaries. Come learn all about the NERR and how you can help protect the third largest estuary on the East Coast!
Bring your friends, learn about local issues, and find out how you can be a part of the solution. This event is FREE and open to the public so bring your friends and family! We look forward to meeting you!