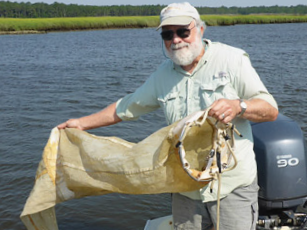 Date
September 15, 2022
Expired!
Then, Now, Future w/ Dr. Dennis Allen
Special guest speakers at Kimbel Lodge at Hobcaw Barony will reflect on long-term changes in the salt-marsh habitats of North Inlet. 
Cool Planktonic Critters in Warming Estuarine Waters
Dr. Dennis Allen, Distinguished Research Professor Emeritus Resident Director, Baruch Marine Field Lab. University of South Carolina.