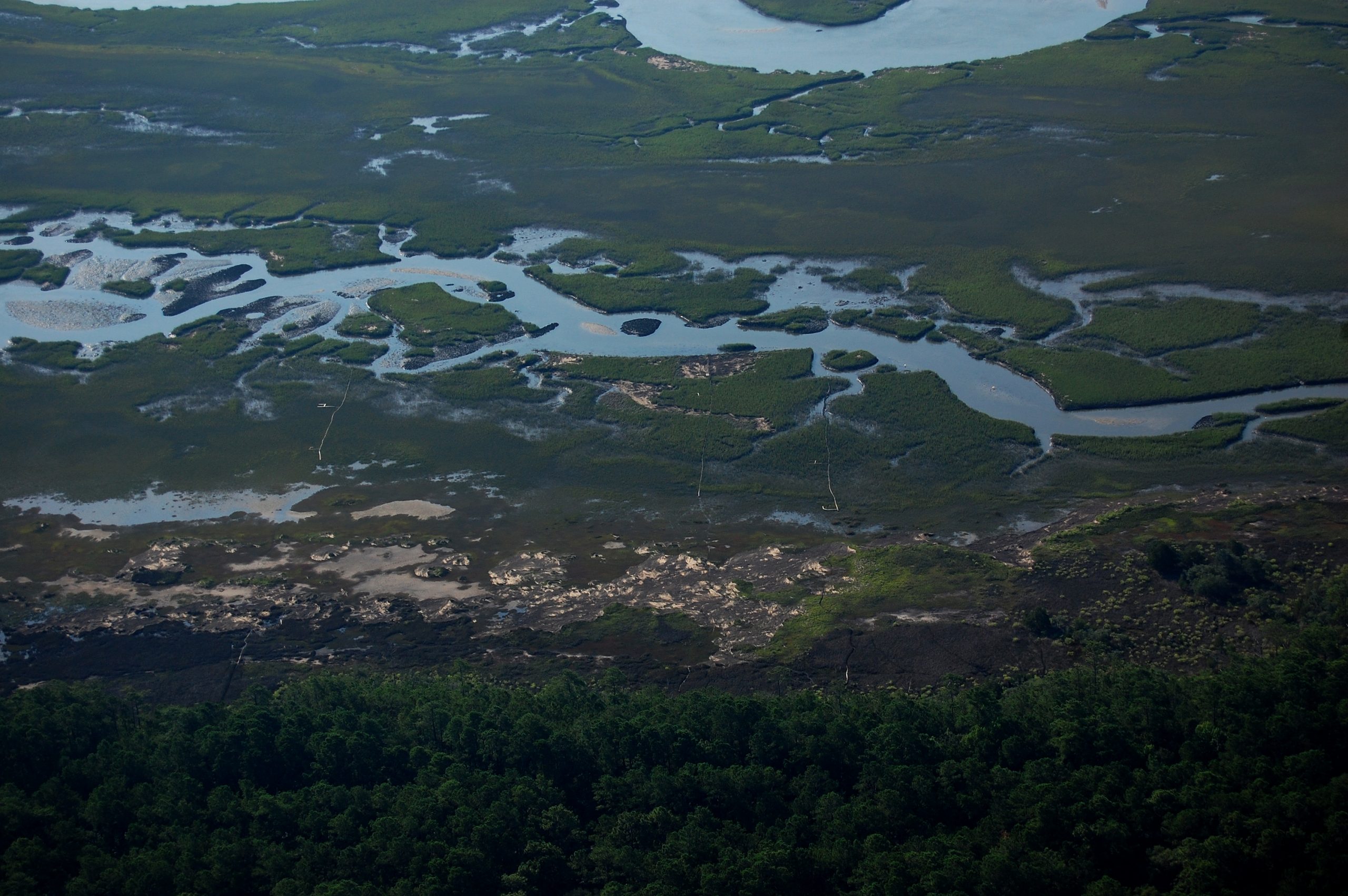 Date
April 20, 2023
Expired!
Understanding Marsh Change: Online Training and Field Session at NI-WB NERR
This online (videos at your own pace) and field-based training teaches how to generally recognize different zones of the salt marsh, including the critical line, a necessary skill for anyone who makes decisions about purchasing or developing properties, marshfront management planning, or land use in coastal South Carolina, an area that benefits from functions and services provided by salt marsh ecosystems.
Participants will:
Gain experience identifying key hydrologic, vegetation, and soil characteristics of a salt marsh profile
Understand drivers of salt marsh change
Describe the general process used by SCDHEC to determine critical line boundaries and how the critical line is applied in land use and
Know when and how to contact a permitting official or scientific experts in order to achieve land use goal
Important Info: Online pre-materials (videos) will be sent a week prior to the field session. Please plan to spend about an hour watching them. You will have to complete a short learning assessment on the online materials at the field session.
The 3-hour field session involves walking through salt marsh on uneven and muddy areas as well as on boardwalks. Please dress appropriately for the weather. We will hold the field session in a drizzle or light rain. It will be canceled and rescheduled if there is heavy rain, lightning or other dangerous conditions. Please note that this training is not intended to make decisions about specific permitting requirements, or substitute for the determinations of agencies responsible for permitting decisions. Spots are limited, so advance registration is required.
Who Should Attend: Planners and planning officials, Stormwater managers, Real Estate Professionals, Contractors, Developers, Consultants, and other professionals working in development and land use issues who may need to make decisions about the marshfront – upland interface or surrounding watershed. Planning Staff and Planning Boards and Commissioners in Coastal SC who are interested in marshfront management planning.
Credits Available: 3 credit hours for AICP / SCPEAC (certified planners and planning officials); ASFPM CFM, PDHs for PEs
Another field session will also be held at Widgeon Point Preserve in Beaufort County on March 7. Contact prochaskaA@dnr.sc.gov for details. Please only register for one field session. We recommend registering for the session closest to the area where you will be applying this knowledge.
Registration: https://www.eventbrite.com/e/understanding-marsh-change-online-training-and-field-session-at-ni-wb-nerr-tickets-506370857867