The North Inlet–Winyah Bay National Estuarine Research Reserve is located in Georgetown, South Carolina. Through research, education, stewardship and training, the Reserve promotes healthy estuaries, watershed preservation, resilient coastal communities, and thriving ecosystems.
Read about the Reserve in our newsletter, the Inlet and Bay Bulletin.
Hobcaw Barony Discovery Center
Monday through Friday 9 a.m. to 5 p.m.,
Saturday 9 a.m. to 2 p.m.
Free admission, but donations are appreciated.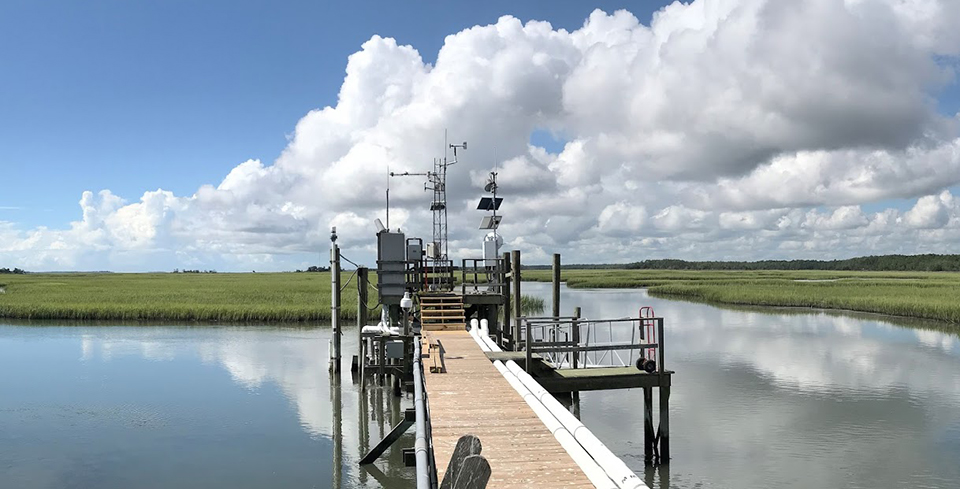 Water Temperature
13.8 °C (56 °F)
Air Temperature
12.0 °C (53 °F)
Wind Speed
1.1 m/Sec (2 mph)

The Summer 2022 issue is here.  Read about what we have been up to and what we have planned to celebrate 30 years at the North Inlet-Winyah Bay National Estuarine Research Reserve.
Wetlands are a prominent feature on the South Carolina coastal landscape. Wetland is an umbrella term and encompasses many different types of habitat. A tour of local wetland ecosystems might include drifting past cypress-tupelo…

We hope you'll join us throughout September! See all the events we have planned.