The North Inlet–Winyah Bay National Estuarine Research Reserve is located in Georgetown, South Carolina. Through research, education, stewardship and training, the Reserve promotes healthy estuaries, watershed preservation, resilient coastal communities, and thriving ecosystems.
Hobcaw Barony Discovery Center
Monday through Friday 9 a.m. to 5 p.m.,
Saturday 9 a.m. to 2 p.m.
Free admission, but donations are appreciated.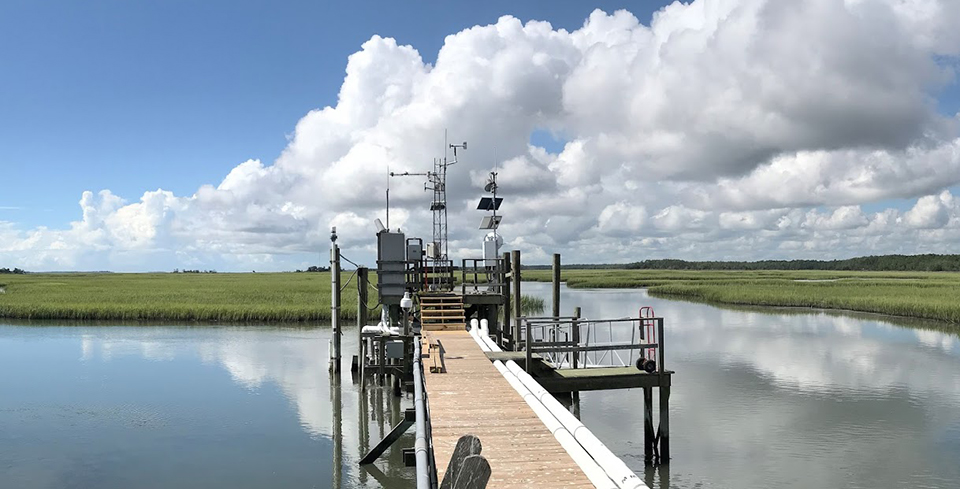 Water Temperature
28.1 °C (82 °F)
Air Temperature
27.4 °C (81 °F)
Wind Speed
4.2 m/Sec (9 mph)

How do we connect when we have to be apart? Rivers had an answer for the 2021 Waccamaw Conference. The Waccamaw River watershed encompasses a wide area, spanning over 140 miles. Starting its journey…

It was early on a Saturday morning, and kind of cold and grey. The highway shoulder was muddy, difficult to walk along, and somewhat dangerous with cars and trucks speeding nearby. And the task…

Did you know that South Carolina is home to roughly 3.8 million acres of wetlands, with 95% occurring in the coastal zone? From salt marshes to cypress swamps to Carolina Bays, wetlands make up…