Opportunities are available to explore North Inlet-Winyah Bay Reserve while biking, kayaking, seining, or strolling along our boardwalk and marsh trail. Some programs allow volunteers to assist with current research projects being conducted at the Reserve. Since enrollment is limited for most activities, registration is required.
Public Program Descriptions
Below are examples of the types of programs offered regularly. Addition special opportunities are also offered throughout the year. Most programs are free unless otherwise noted, and registration is required. Check out the Upcoming Events Calendar to register for programs.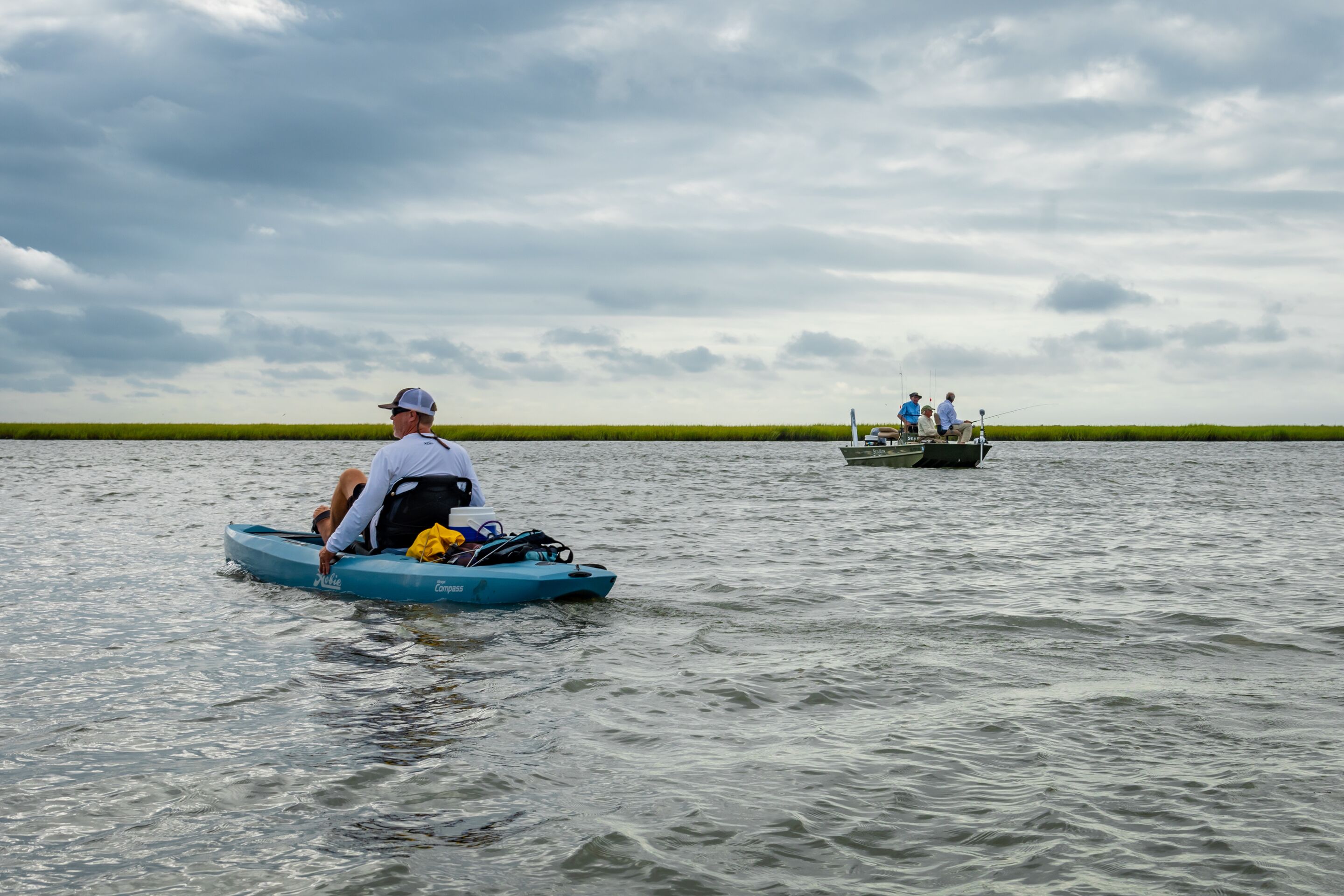 North Inlet Paddle
Reserve and Surf the Earth lead a naturalist-guided tour through of North Inlet estuary. The trip includes all equipment and instruction in basic kayaking, a natural history overview, and educational and research highlights of the North Inlet ecosystem.  $60/person
Bike to the Boardwalk
Bike 5 miles (roundtrip) on gravel roads through Hobcaw Barony's pristine forests to the Reserve's beautiful salt marsh boardwalk on North Inlet estuary. Wildlife, research and salt marsh ecology are discussed during the trip. Bring your own bike (all terrain tires recommended).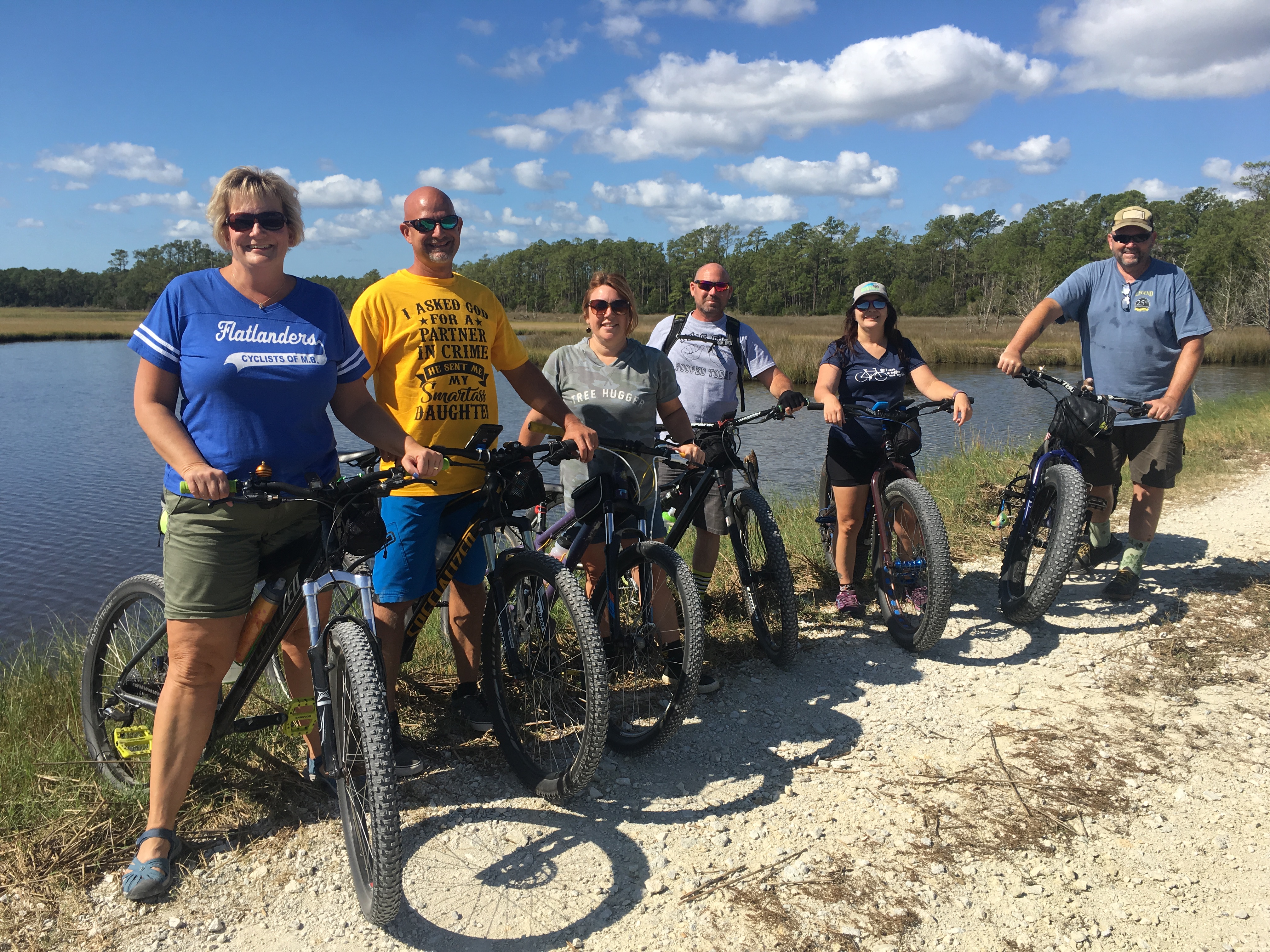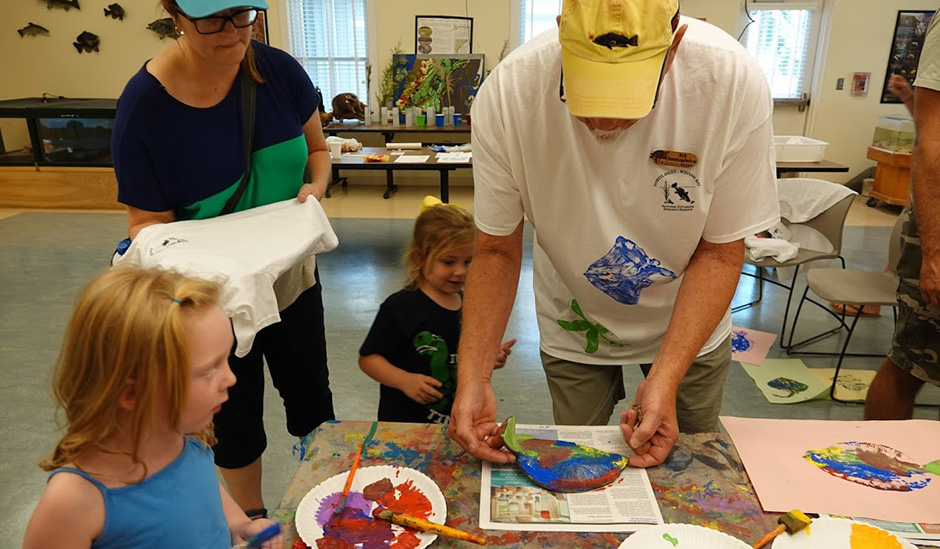 Fish Printing
Enjoy art using a method of printmaking that traditionally utilizes fish and sea creatures. (We use rubber fish). Bring your own bag, shirt, etc. to print on.
Picnic at the Pond
What lives in Kimbel Pond? Microscopes will be used to examine the pants and animals found in and around  the pond.  You may bring a picnic lunch to enjoy at our pond shelter.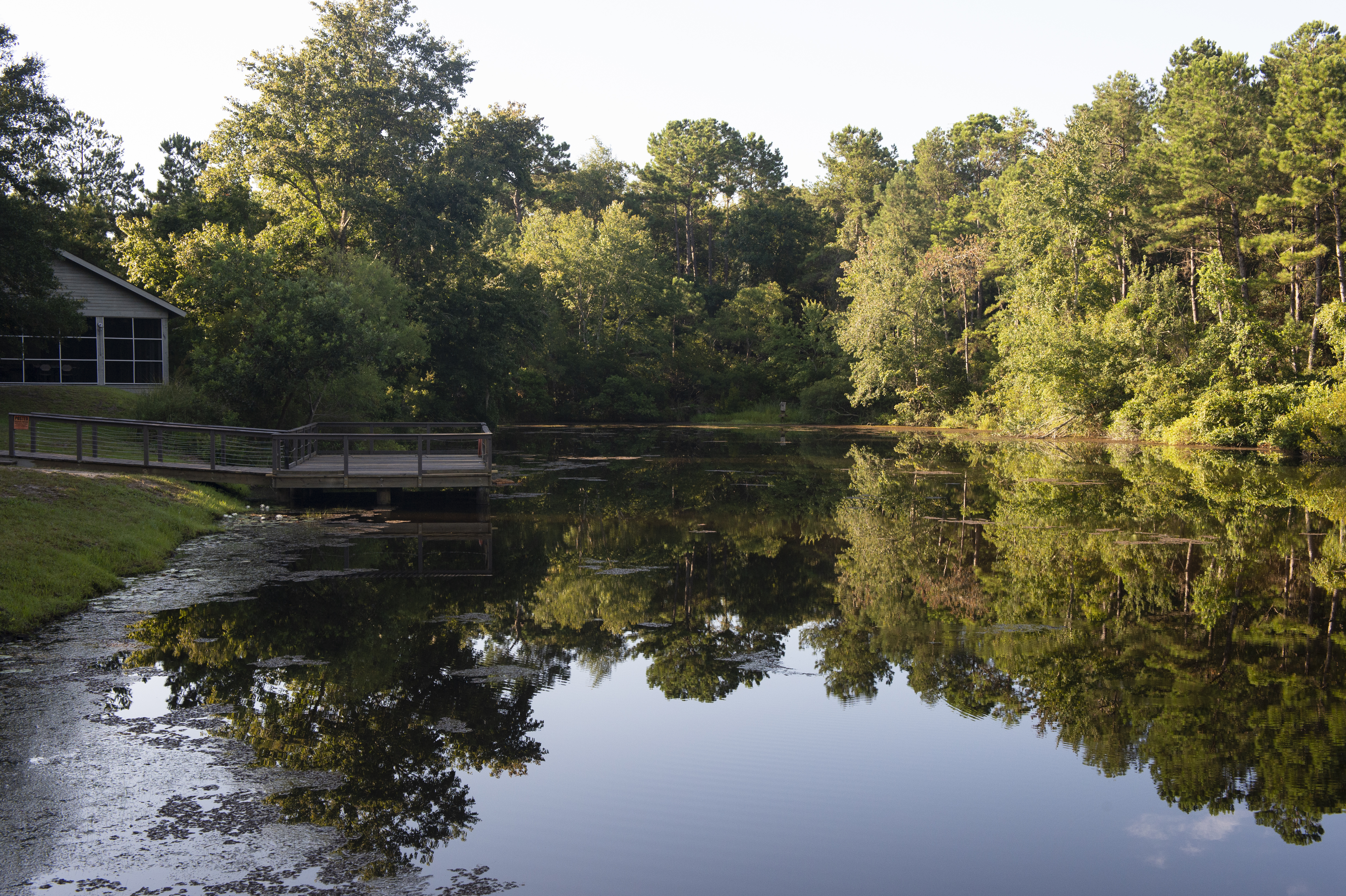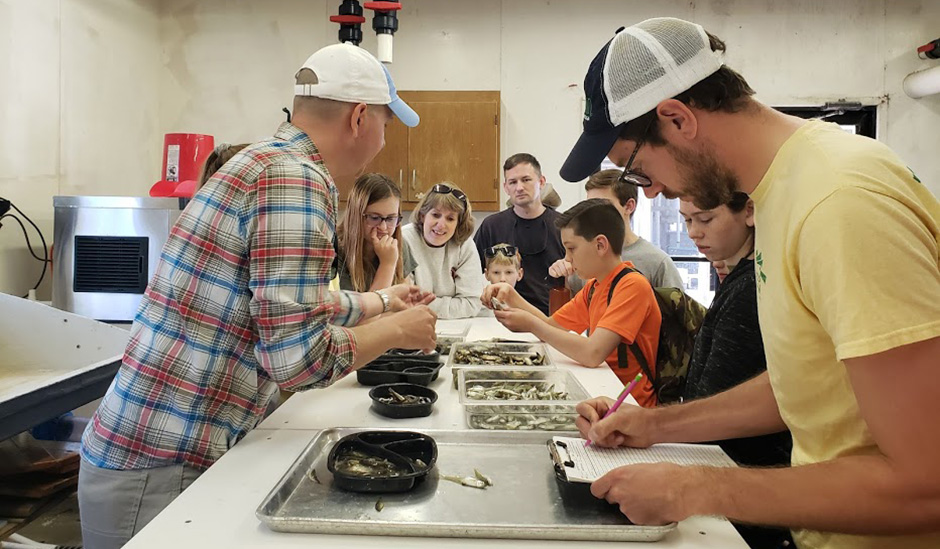 Life of a NERR'd
Step into the shoes (or boots) of researchers at the National Estuarine Research Reserve (NERR) and  Baruch Marine Field Lab. You will visit our marine lab and learn about the natural history, research, and education conducted on the property. 
North Inlet Research Boat Trip
Become a scientist for the day as you assist researchers by boat. A trawl net will be pulled behind the boat, collecting species found in the North Inlet Estuary. Examine the species on board with the use of microscopes and learn about their life histories and current research discoveries. $50/person.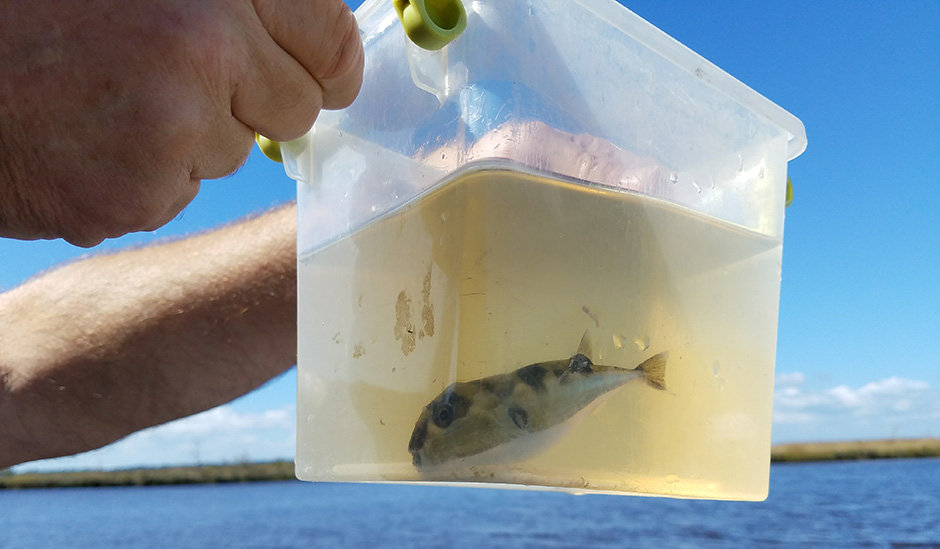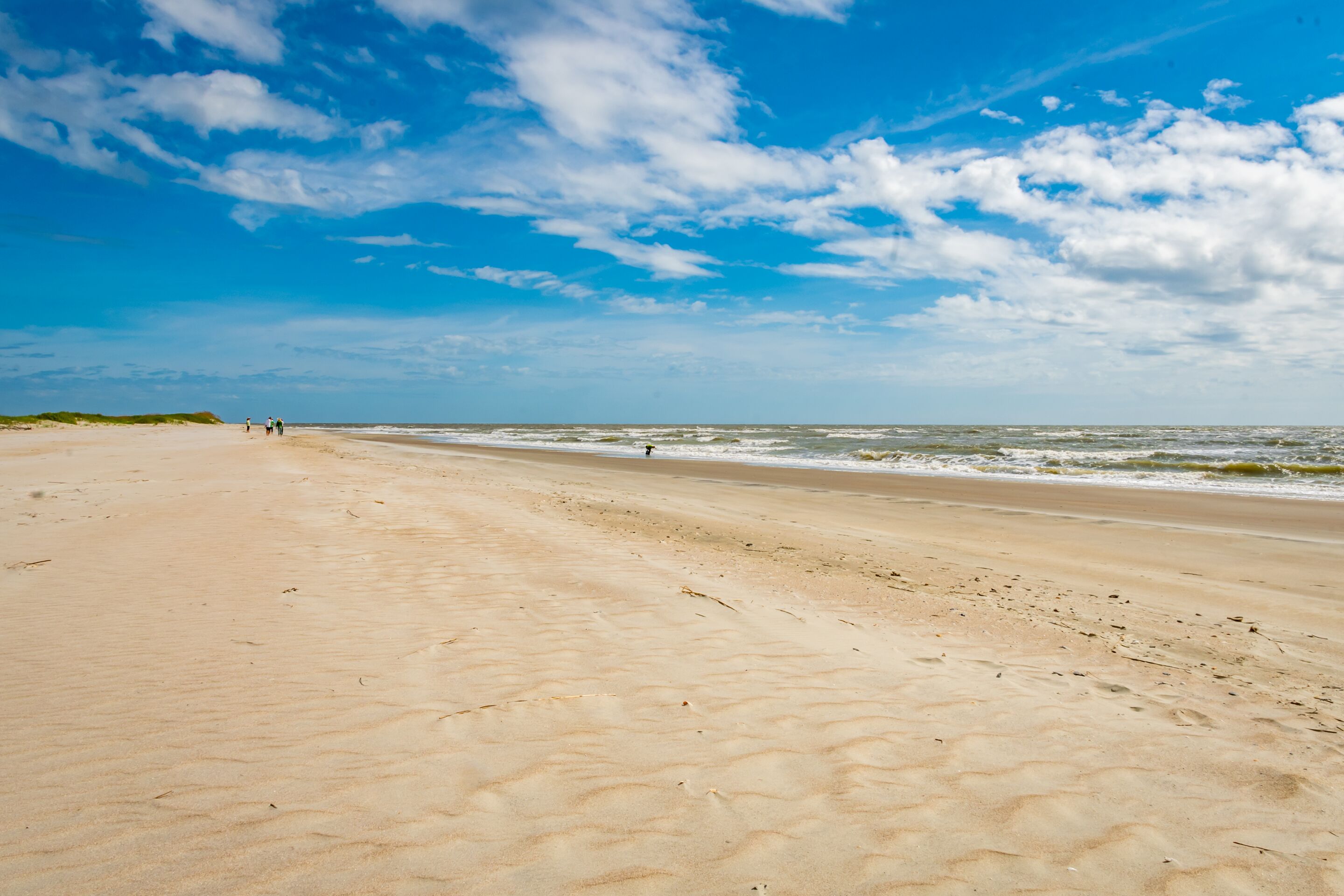 Tour the Reserve Boat Trips
Spend some time on the pristine beaches of Hobcaw Barony, and tour North Inlet Estuary by boat. Activities may include birding, dolphin watching, beach combing, seining and sifting in the intertidal zone with reserve staff. $50/person.
Paint and Pluff Mud
Join the reserve staff and local artists an evening of science and art. Learn about salt marshes and their importance while creating your own artwork to take home. All art supplies will be provided and light refreshments will be served. $25/person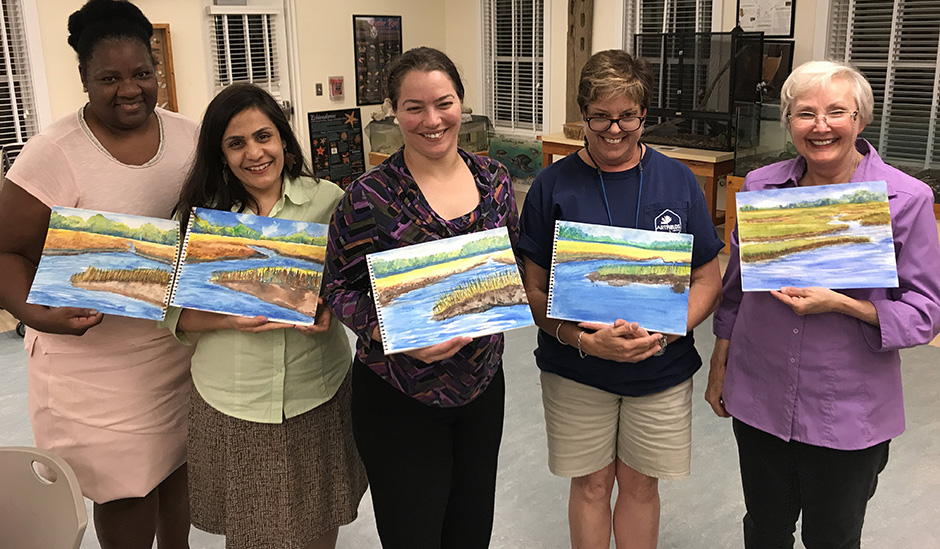 Salt Marsh Stroll
The salt marsh takes on a new and refreshing look during high tide as animals move over the marsh with the incoming waters. Stroll along our marsh boardwalk to observe first-hand some of the unique high tide wonders and learn what Baruch scientists have discovered about the animals that use these productive coastal resources and call them home.
Upcoming Education Program Events
Sign Up for the latest news and events
Find out what's going on at the Reserve with our monthly e-news letter.
Latest Education Program News
Education Program Contact
Beth Thomas
Education Coordinator
843-904-9016
beth@baruch.sc.edu