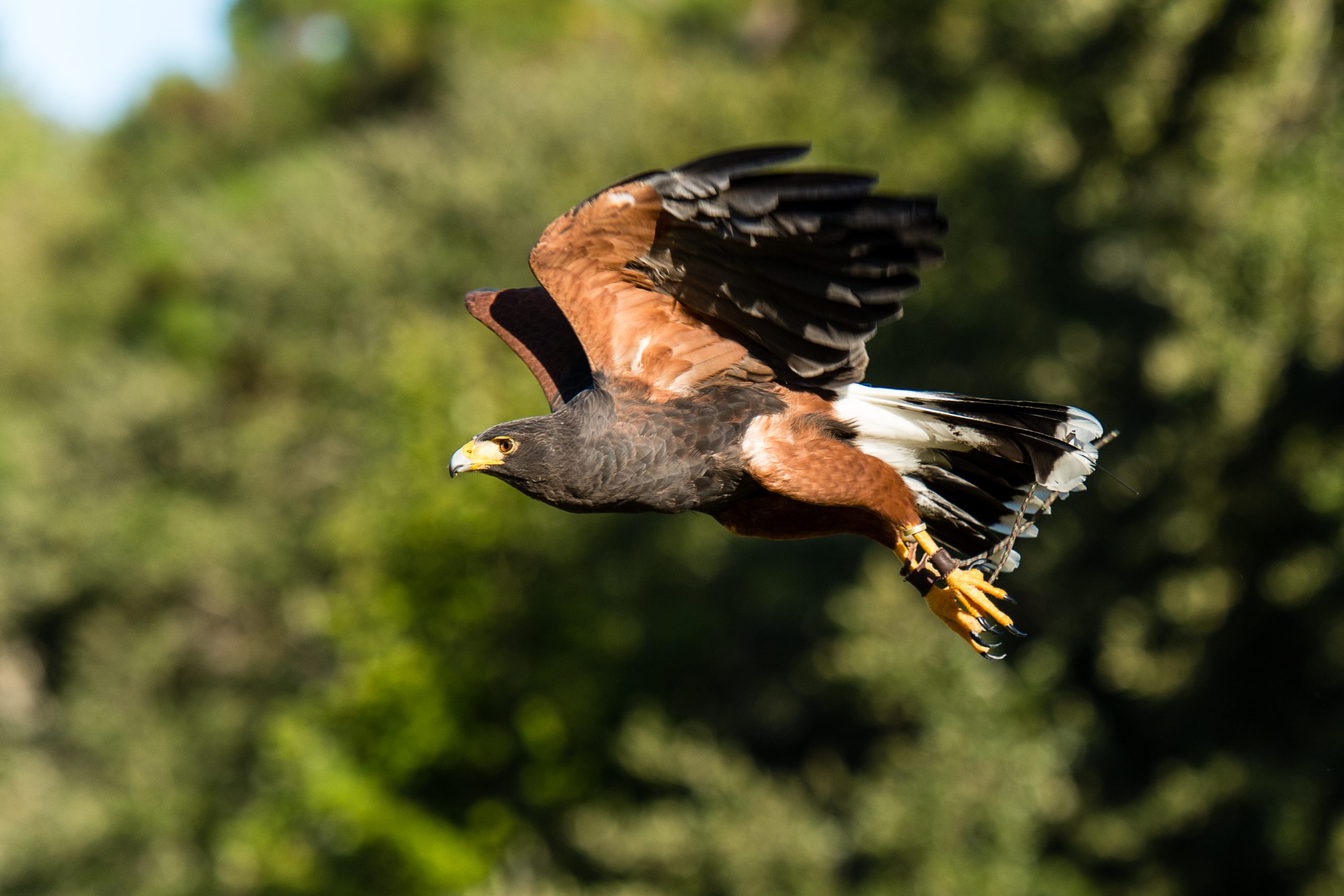 Date
October 23, 2021
Expired!
An Evening of Bird Encounters at Black River Cypress Preserve
Join the education staff of the Center for Birds of Prey for a unique opportunity to experience close encounters with some of the earth's most powerful and majestic predators; the raptors, then spread your blanket and watch an outdoor showing of the film "The Falconer". During this program participants will learn not only about the unique adaptations of these remarkable animals that allow them to fly at speeds of over 150mph, hunt in complete darkness, and migrate thousands of miles one way every year, but also about our individual connectedness to birds of prey and the importance of these birds in our everyday lives. Participants will have the opportunity to meet a falcon and an owl face to face and will also experience a hawk in free flight as an introduction to the evening's feature film.
"The Falconer" is a documentary  that follows master falconer Rodney Stotts on his mission to build a bird sanctuary and provide access to nature for his stressed community. This is a story of second chances: for injured birds of prey, for an abandoned plot of land, for a group of teenagers who have dropped out of high school, and for Rodney himself.
This program is free, but please register to help us in planning.