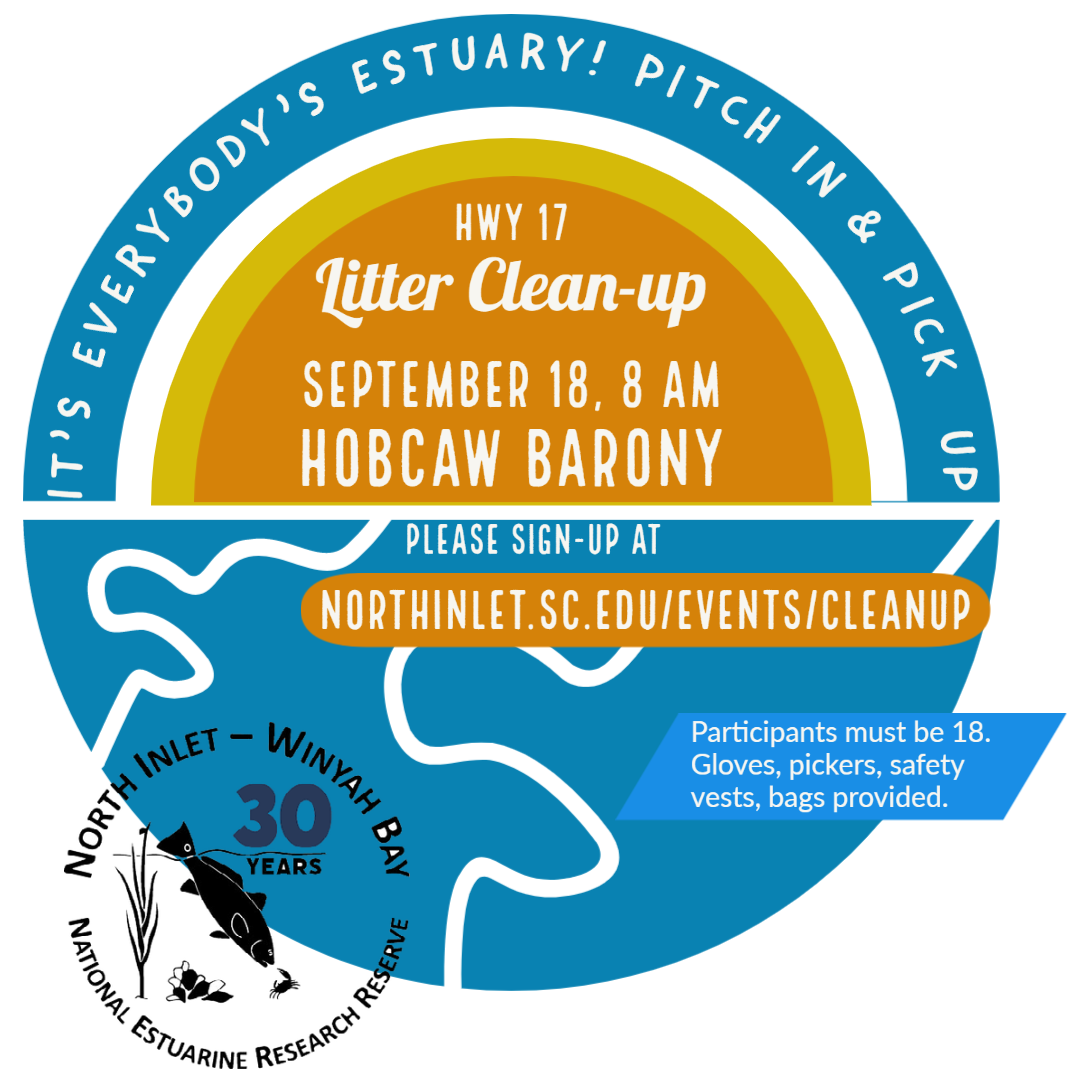 Date
September 18, 2022
Expired!
Trash Free Estuary Clean-Up
Celebrate our beautiful estuaries and coast by pitching in and helping to pick-up litter before it makes its way into our watershed.  Join the North Inlet-Winyah Bay NERR, Keep It Green, and Georgetown County to clean up litter from our local roadways on Sunday, September 18th. We start early at 8:00 AM to avoid traffic, but coffee and good company will be provided.
Road-side trash is carried by wind and rain into our estuaries, where it can harm turtles, birds, fish and habitats. This trash can also end up costing us 100's of thousands of dollars in cleanup and repair of county stormwater systems and public spaces. While the long term solution is to reduce incidental and end intentional littering, we can work together to prevent the trash already in our environment from doing further damage through litter clean-ups.
As this is a roadside clean-up, participants must be at least 18 years old. Gloves, trash pickers, safety vest and snacks will be provided. We will have safety signage in place and cover safety precautions prior to starting. Please join us at Kimbel Lodge at 7:45 AM for coffee and refreshments. Clean-up will begin at 8:00 AM and we plan to finish by 10:00 AM.