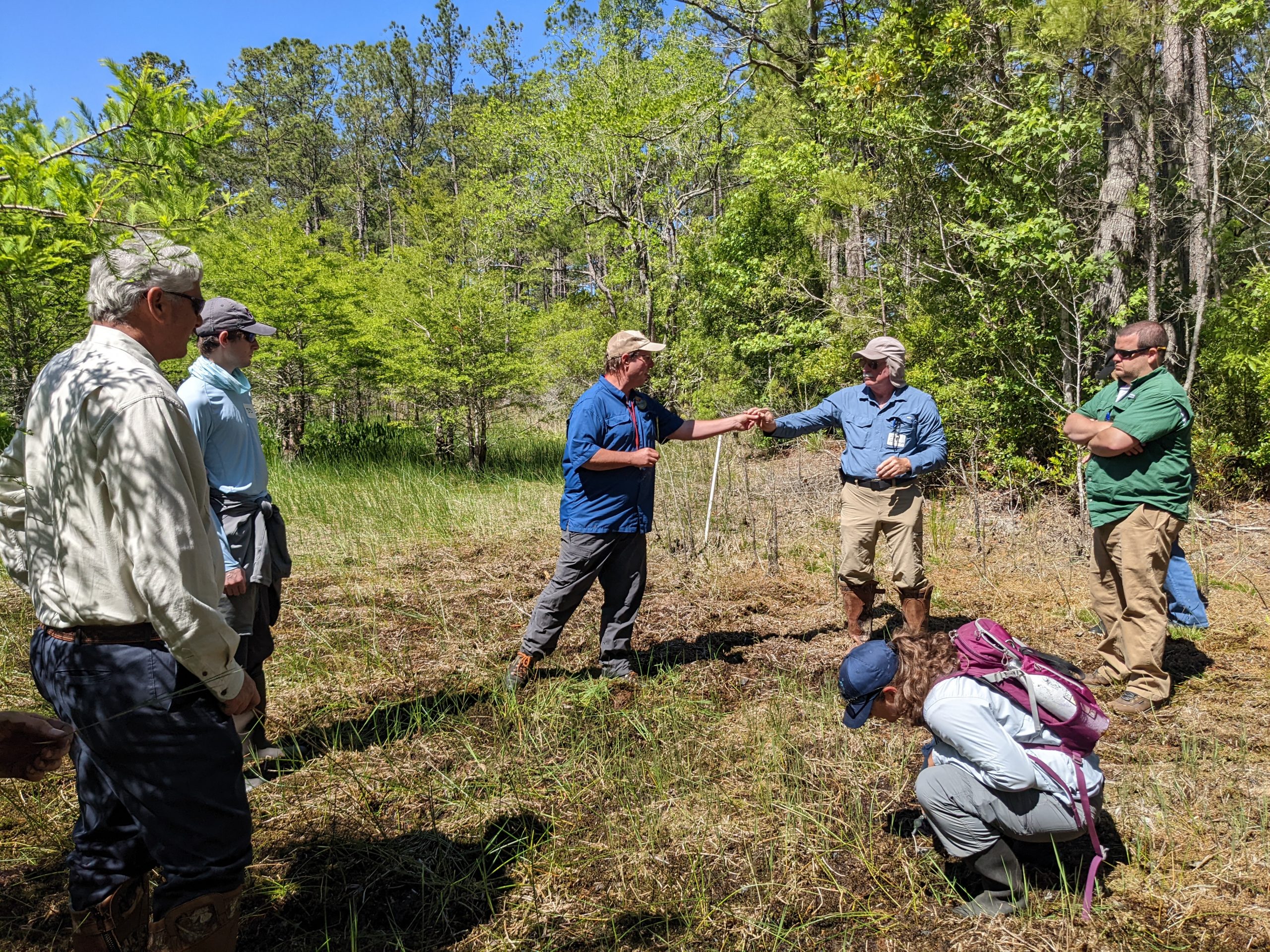 Date
April 26, 2023
Expired!
Freshwater Wetland Identification Basics
This field-based training teaches how to recognize wetlands on a property of interest, a necessary skill for anyone who makes decisions about purchasing or developing properties, conservation easements, or land use in coastal South Carolina, an area with high wetland density that benefits from functions and services provided by wetlands. Participants will (1) gain experience identifying key hydrologic, vegetation, and soil characteristics of freshwater wetlands in the field (2) gain familiarity with common wetland habitat types in coastal SC (3) understand wetland functions and services and (4) know when and how to contact a professional wetland delineator or permitting official in order to achieve land use goals.
Important Info: Pre-materials will be sent a week prior to the field session. Please plan to spend about half an hour reviewing them. The field session involves some walking along forest roads and through uneven and possibly muddy areas around wetlands. Spots are limited, so advance registration is required. Please note that this training is not intended to make decisions about specific permitting requirements, or substitute for the skills of a professional wetland delineator.
Instructor: Maeve Snyder is the Coastal Training Program Coordinator for the NI-WB NERR. She is a certified wetland delineator with experience in ecological research.
This training is approved for 2 SCPEAC Continuing Education Credits and 2 APA AICP CMs
Lunch is not provided, but participants may bring a lunch to eat at the picnic shelter after the training.
Two training sessions are available on April 26 and 27. The course content and field trip will be exactly the same. Select the date that works best for you, but please only register for one field session. 
Session 1 Registration: https://www.eventbrite.com/e/freshwater-wetland-identification-basics-session-1-tickets-531054517357
Session 2 : https://www.eventbrite.com/e/freshwater-wetland-identification-basics-session-2-tickets-532144768327